About
St Albans Youth Council are a group of young people between the age of 11-19 from across the district of St Albans. Youth Councillors lobby the council on local youth issues, raises money for charities, researches local issues and acts as a voice for young people.
How do our meetings work?

We meet on a Monday from 6:30-8:30 every other week. This meeting is for the entire council and we meet to discuss all our subgroups, raise new issues/projects and debate. An agenda for each meeting is prepares by the chair a few days before the meeting and minutes are recorded by the secretary. We are supported by two youth workers from Youth Connexions but the meetings are ultimately run by the councillors themselves. We promote discussion, guided by the chair, and aim to be productive with our time.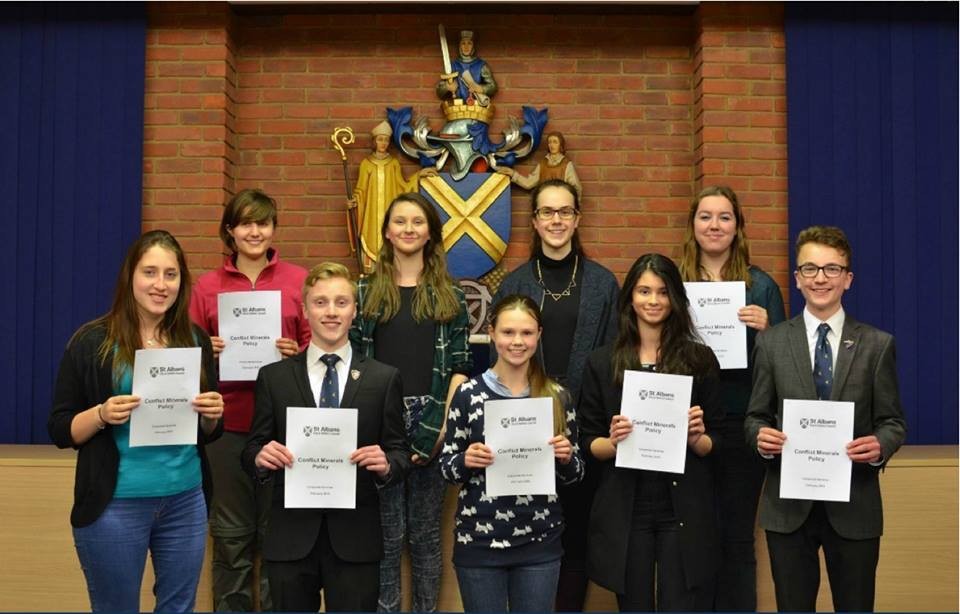 In the last two years, the Youth Council has:
-Produced a Mental Health Report so far covering 2500 people which has been raised in the House of Lords and presented to the Deputy Prime Minister
-Appeared in local media, including BBC Three Counties Shrink Wrapped
-Organised an annual Youth Cinema club in St Albans
-Supported charities such as Youth Talk
-Helped to provide young people with free school transport
-Supported the RSPH Youth Health Champions course
-Held an exam stress workshop for GCSE and A-Level students
-Organised an annual Christmas Tea for old people
-Held a Sustainability Event
-Delivered a Conflict Mineral workshop to schools in Hertfordshire; worked with the St Albans District Council to institute a Conflict Minerals policy; met with the CEO of HP to discuss our work and find out about how their company is working towards being conflict free
-Helped with a new CAMHS survey
-Supported a new group 'young commissioners' to work towards the co-production of young people's services